Burberry Beauty - The Modern Cosmetics
Burberry is a 154 year-old global brand with a distinctly British attitude – synonymous with luxury, quality, innovation and timeless style, anchored by the iconic trench coat. Under the creative vision of Christopher Bailey, the Chief Creative Officer of Burberry, every aspect of the brand has evolved with a modern and pure expression that retains the original values and heritage of the house, founded in 1856.
Burberry Group plc (LSE: BRBY) is a British luxury fashion house, manufacturing clothing, fragrance, and fashion accessories. Its distinctive tartan pattern has become one of its most widely copied trademarks. Burberry is most famous for its iconic trench coat, which was invented by founder Thomas Burberry.
Burberry Beauty Sheer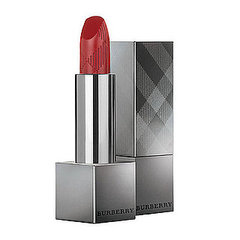 Burberry Beauty Makeup Launches
All About Burberry Beauty Collection
We look towards Burberry when we want no-frills, classic, trend-less trenches. But when we crave timeless makeup, that niche was pretty much unfilled—until now! Burberry has created a 96-piece beauty line due to it's frustration with the make-up used on Burberry Prorsum shoots and shows.
Burberry Beauty Look so Beautiful
Buerberry Beauty lip Product
Burberry Beauty Crisp And Cool Cosmetic Collection
Burberry Beauty Eye Shadow